Watch
1 tag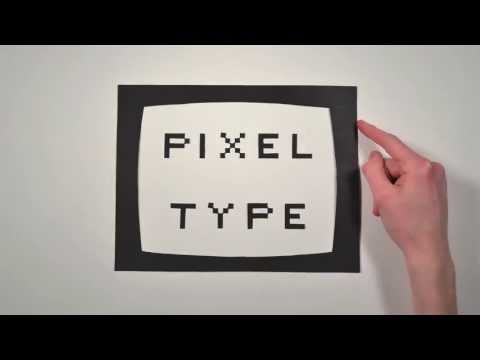 3 tags
10 tags
May Outside-ness Mantra
Repeat after me… Hooray! At last flip flop o'clock is here & this month of May, I will get out & about Yes: Out of my comfort zone* (*which is where the magic happens) I will spend at least 82% of my time in nature* (*including a night under the stars) Indeed, Alfresco will be my middle name* (*I may even get deed poll involved to make this official) I will run til my...
10 tags
Hunting for Herman, part 4
Not sure why I have called this "Hunting for Herman" as there has been no hunting. Here are a couple of quick observations from my time in Germany: They are a nation of pop sock wearers. Do you know what I mean? These. I associate these with OAPs (sorry for any offence). Germans wear them all the time, with pumps, with court shoes, etc. I mean I vaguely get it (this is because I have...
13 tags
April Me-Ness Mantra
I'm a bit late publishing this month… Repeat after me… I am amazing I am wonderful I am brilliant And April is going to be the best month yet. I will be kind to myself each & every single day & not waste a moment worrying* (*I might waste them messing about or eating cheese instead) But I definitely won't worry. especially about things I can't change. ...
9 tags
12 tags
Hunting for Herman, part 3
I have now been here for 4 whole weeks. This "Hunting for Herman" lark has worn thin, I spend too much time in Irish bars. This weekend, more time will be spent in Irish bars because it's St. Patrick's Day and it would be rude not to. Therefore perhaps it should be renamed "Hunting for Harry" if Harry is an Irish name? Although, really it shouldn't be...
10 tags
Hunting for Herman, part 2
In part two of my observations of the German culture (see part 1 here), written after lunch with an Italian colleague who told me about German men and the dating scene here, I have made the following discovery: It's quite possible that I won't find Herman, Dieter, etc here (partly because I frequent Irish bars) because I have today discovered: German men do not approach girls in...
13 tags
March Lucky Mantra
Repeat after me… Well hello March Month of tantalisingly slightly-warmer-but-too-soon-for-shorts weather I am ready for leaping, bouncing and general springy-ness. I shall be lucky ALL MONTH… luckier than I've ever been. I shall dance with serendipity and dine with good fortune. I will also be fabulously lovely to my mum and dad and all the family. But especially mum. I...
13 tags
Hunting for Herman...
and initial musings of a Brit on the Rhine (a bit like Frog on the Tyne?). Anyway, I have come to Germany for a few months, and whilst I have been here a number of times I guess I have been blissfully ignorant to some of the Germanic ways of living… so here are a few things that I have encountered here in the past 2 weeks: I break the law nearly every day when I cross the road - yes...
2 tags
11 tags
I would totally send this card...
Source: etsy.com via Aaron on Pinterest
7 tags
2 tags
Listening to my "guilty"...
7 tags
February Love Mantra
Repeat after me… In February I shall never resist a high five. In fact: I shall initiate high fives regularly… sometimes even with passers by. I shall do all the things that make me feel on top of the world & none of the things which make me feel like hiding under the duvet* (*although a very occasional duvet hide, with toast and a good book is something to be celebrated). I...
3 tags
10 tags
8 tags
6 tags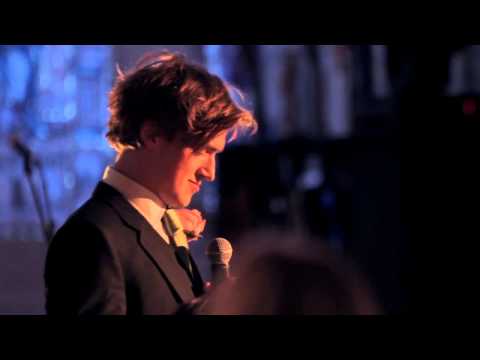 4 tags
5 tags
CraftGawker →
Today I have stumbled on CraftGawker (link above). Not only is this set out a bit like Punchfork (www.punchfork.com) which today was acquired by Pinterest, Craft Gawker is basically one of those sites like Pinterest where you can sit and dream about how you can make some cute stuff. Or you can look at it and make the cute stuff. Either way, I like. Seems to be many of these purposeless browsing...
6 tags
January Happy Mantra
Happy New Year y'all… (from the diary of all diaries): Repeat after me… Good morning world! And hello January. Stand back for the first month of the year, for I am coming through. Yes, come rain or shine or snow* (*or even that really annoying drizzle that gets you wet in 5 nanoseconds) I shall be the happiest person I know I will be cosy & make the most of snuggling...
3 tags
2012... my highlights
January: Hen do (the first of the year, an old school friend) Wedding (swiftly followed the hen do) February: Skiing March: A 30th birthday party for a lovely pigeon pal April: Pub zoo Hen do (the second of the year, my gorge uni pal) Wedding (the second of the year, not the same as the hen do above - another uni pal) London Marathon (the pigeon did well) May: A 30th birthday party in fancy...
8 tags
December Manifesto
So it's the last manifesto of 2012, sad times. But, fear not, I am armed with my 2013 diary full of manifestos…and the random celebratory days. You can pick up your very own here. Here's the last manifesto…it's clear this is a diary for a single person. I'd say a single girl, which I am. Enjoy: Give home-made things as presents Call up a friend every single...
6 tags
3 tags
Bit excited...
7 tags
6 tags
November Manifesto
It's the penultimate manifesto of the year. I have a new diary for next year with manifestos so I am going to be ok in 2013. But in the meantime, enjoy…this is an easy month! Ooooh & Aaaahh at the fireworks Eat a toffee apple (actually eat two) See if you can touch your toes (if you can't see if you can touch your knees) Pull an all-nighter Spice up your cooking (&...
The periodic table of Batman... →
5 tags
7 tags
October Manifesto
I don't know where this year is going and I'm slightly concerned that there aer only two manifesto's left and I don't have a replacement diary. Will there be another one so good as this one??! Aaaaarrrrgh. Anyway, here goes, the October Manifesto: Laugh til your tummy hurts Float like a butterfly Sting like a bee Believe in the supernatural Twist Twist again Invent...
2 tags
4 tags
4 tags
September Manifesto
So if anyone ever reads this regularly, then you'll know that 'the bright side' the obvious design style that features on greeting cards and gifts, have a diary for 2012 - which I own. See here if you missed it: http://emmamcnic.tumblr.com/post/10276961849/2012-masterplan Each month, I write out the manifesto because I find it amusing and caring is sharing, so again here goes: ...
3 tags
Watch
Craftmanship. I like videos like this. #surfing
5 tags
This was emailed to me today...
These are from a book called Disorder in the American Courts, and are things people actually said in court, word for word, taken down and now published by court reporters that had the torment of staying calm while these exchanges were actually taking place.. ATTORNEY: Are you sexually active? WITNESS: No, I just lie there. ___________________________________________ ATTORNEY: This myasthenia...
2 tags